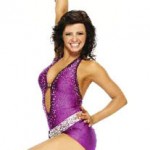 Karen Hardy – Strictly Come Dancing winner
"I have not heard properly in my left ear since I was a little girl and I was conscious of wearing a hearing aid when I was younger and so as a result of attention from other kids in class I stopped wearing it.
When Paul Checkley from Harley Street Hearing first fitted my new, tiny, Lyric I could not believe how clearly I could hear. I instantly knew for the first time in years, where sound was coming from and I could actually hear when people were speaking to me from a distance.
I can now hear much better in a crowded room and the device is so discreet no one knows I'm wearing it. I can dance freely wearing it, quite simply, it has changed my life".
To see Karen's full story see a recent article in the Daily Mirror http://www.mirror.co.uk/lifestyle/health/karen-hardy-doctors-said-my-hearing-1494754
Karen Hardy(Strictly Come Dancing winner)
Please link to www.karenhardy.com  or www.karenhardystudios.com
---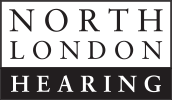 All our staff are highly skilled audiological practitioners who are trained in healthcare provision.  As we are registered with the Health Professions Council, we can accept self-referrals, or referrals direct from your GP or from Ear, Nose and Throat specialists across the UK.  Established for 25 years, we are part of the Harley Street Hearing Group, London's leading independent hearing clinics, and are North London's only Lyric Centre. 
So whether you want advice on hearing loss or protection call 020 8455 6361 or click here to email us.