LiNX – the first "made for iPhone" hearing aid
Now available from North London Hearing.  GN Resound partnered with Apple to create LiNX  which, using Bluetooth technology, connects the hearing aid directly to the iPhone.  The small, slim design lets you hide LiNX if you want to – or show it off if you'd rather, even if you have a severe hearing loss.
Connect to what you love through your iPhone®, iPad®, and iPod touch® and enjoy high quality sound through hearing aids that act like wireless stereo headphones.
No matter if the sound you hear is picked up by or streamed to your hearing aids from an iPhone® or another device, all sounds in LiNX are processed and enhanced by Surround Sound.  Imagine using your ReSound Smart™ app to fine-tune the treble/bass of a concert – or a dinner conversation.  Imagine a FaceTime call with a loved one.  Imagine speech that's clear, strong and easy to understand.  There are more than 1,000,000 apps in the App Store, so think how LiNX could enrich your life.
To try LiNX call 020 8455 6361 or contact us
---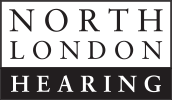 All our staff are highly skilled audiological practitioners who are trained in healthcare provision.  As we are registered with the Health Professions Council, we can accept self-referrals, or referrals direct from your GP or from Ear, Nose and Throat specialists across the UK.  Established for 25 years, we are part of the Harley Street Hearing Group, London's leading independent hearing clinics, and are North London's only Lyric Centre. 
So whether you want advice on hearing loss or protection call 020 8455 6361 or click here to email us.