New hearing aid that connects to any mobile phone
Until now hearing aids were only available to connect to smart phones.
Phonak has now created a hearing aid Audeo B-Direct which connects directly to any mobile phone, regardless of the brand or operating system, as long as it has Bluetooth®, you're good to go.
Audéo B-Direct also easily connects to your TV.  This is achieved using a small media hub, called Phonak TV Connector, turning the hearing aids into wireless TV headphones. You can now enjoy excellent stereo sound quality from your TV while those around you can listen at a comfortable volume level.
No need to stop what you're doing to answer your mobile, you can now take calls hands-free directly though your hearing aids.
 So if you'd like to be one of the first to trial this hearing aid; or perhaps you don't have hearing aids but feel now now is the time to get your hearing (or even a family member's hearing) tested.

Call us, we are London's leading independent hearing clinics on 020 8455 6361,  or e-mail us.  We'll be delighted to see you.
---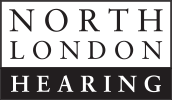 All our staff are highly skilled audiological practitioners who are trained in healthcare provision.  As we are registered with the Health Professions Council, we can accept self-referrals, or referrals direct from your GP or from Ear, Nose and Throat specialists across the UK.  Established for 25 years, we are part of the Harley Street Hearing Group, London's leading independent hearing clinics, and are North London's only Lyric Centre. 
So whether you want advice on hearing loss or protection call 020 8455 6361 or click here to email us.