Practice Update
Although we are not able to open our North London clinic in Golders Green we would be delighted to welcome you at our hearing clinic at 2 Harley Street, which is now open again Monday to Friday 9am – 5pm.  
HCA Healthcare are starting a phased opening of The Outpatients and Diagnostics Centre, observing strict social distancing measures to ensure patient safety. North London Hearing will be part of Phase 2 and we are hoping this will be at the end of June.  We will contact you again when we have a confirmed date.  
In the meantime, we would be pleased to welcome you at 2 Harley Street, where we can offer face-to-face appointments. If you would prefer not to come into the West End, online consultations are also available. 
We have implemented appropriate social distancing measures and your audiologist will be wearing various levels of PPE depending on the type of appointment you require. We continue to disinfect all rooms and equipment after each appointment and we would also ask that you wear a face mask when attending the practice. 
If you prefer to drive in to see us, parking is often available in Harley Street or the surrounding area, or there is often space at Q-Park Oxford Street in Cavendish Square, which is just a 3 minute walk from us.  
We look forward to seeing you soon and if you would like an appointment please don't hesitate to call us on: 020 8455 6361 or email us at [email protected]
---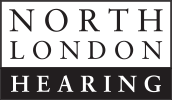 All our staff are highly skilled audiological practitioners who are trained in healthcare provision.  As we are registered with the Health Professions Council, we can accept self-referrals, or referrals direct from your GP or from Ear, Nose and Throat specialists across the UK.  Established for 25 years, we are part of the Harley Street Hearing Group, London's leading independent hearing clinics, and are North London's only Lyric Centre. 
So whether you want advice on hearing loss or protection call 020 8455 6361 or click here to email us.