We're temporarily closed
To protect the wellbeing of our patients and staff, and in the light of government advice, we have made the very difficult decision to temporarily close our clinics.
However, we will work hard to support you during this difficult time, our phone line will be manned remotely between 9am-5.30pm, on 020 7486 1053, and we have put some emergency measures in place to keep you hearing:
DO YOUR HEARING AIDS NEED SERVICE OR REPAIR?
Please send them to 2 Harley Street, London W1G 9PA.  We will contact you on receipt but they may take longer than usual to get back to you.
NEED FILTERS, BATTERIES, DOMES etc?
Simply contact us and we can send them to you.
RECENTLY PURCHASED NEW HEARING AIDS?
If you have recently been provided with new hearing aids there are extensions available for a longer return period, just contact us and we can arrange this for you.
NEED TO TALK TO AN AUDIOLOGIST?
Where possible we can schedule a call – contact us.
LYRIC USER?
We can send you programmed replacements if you already self-insert.  Or for an emergency please contact us.
We will continue to update you with any changes and we look forward to welcoming you into the clinic again when the current situation has improved.
Keep well and see you soon.
Your Harley Street Hearing & North London Hearing Team
e-mail: [email protected]
---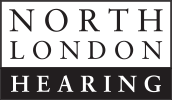 All our staff are highly skilled audiological practitioners who are trained in healthcare provision.  As we are registered with the Health Professions Council, we can accept self-referrals, or referrals direct from your GP or from Ear, Nose and Throat specialists across the UK.  Established for 25 years, we are part of the Harley Street Hearing Group, London's leading independent hearing clinics, and are North London's only Lyric Centre. 
So whether you want advice on hearing loss or protection call 020 8455 6361 or click here to email us.