Phonak Hearing Aids
Phonak employs over 140 staff dedicated to sales, support, manufacture and marketing of the Phonak Hearing and FM range of products at their UK headquarters in Warrington, Cheshire. Phonak UK is also the Northern European manufacturing facility for custom hearing devices.
Phonak are a global provider of hearing aids, in over 100 countries, who have been developing, producing and globally distributing state-of-the-art hearing systems and wireless devices for over 50 years.
Paradise
Want to be the first to trial brand new hearing technology?
North London Hearing has the new Phonak Paradise available to trial now. The hearing aid that delivers unrivalled sound quality and empowering smart apps.
As the UK's leading independent clinic manufacturers come to us first with new products.  So if you'd like to come in and trial everything that's new to enhance your hearing capability call now on 02084556361 or complete below
Marvel
This new generation technology recognises and automatically adapts to precisely match more listening situations than ever before.
With AutoSense OSTM 3.0 and
Binaural VoiceStream TechnologyTM
in all models, you can enjoy better speech understanding in noise and less listening effort in everyday life.
• Exceptional sound quality from the first fit
• Better speech understanding in noise
• Reduced listening effort in noise
• Top rated streamed sound quality
Rechargeable Technology
• switch on automatically when removed from the charger and turn off when placed back in the charging case.
• Ease of use – no more disposable batteries
• Full day of hearing including streaming
• Super quick charging
• Battery engineered to last 6 years
Audeo B Direct
Until now hearing aids were only available to connect to smart phones.
Phonak has now created a hearing aid which connects directly to any mobile phone, regardless of the brand or operating system, as long as it has Bluetooth®, you're good to go.
No need to stop what you're doing to answer your mobile, you can now take calls hands-free directly though your hearing aids.
Titanium
15 times stronger than the traditionally used acrylic in hearing aids.  These new hearing aids are the smallest invisible-in-the-ear-canal hearing aids ever made; produced from medical grade titanium, using 3D printing technology.
Because Titanium is so strong these new hearing aid shells are only 0.2mm thick – half the thickness of existing acrylic shells.  60% smaller electronic components together with a smaller integrated microphone makes the new  Virto B Titanium 26% smaller than any other invisible-in-the-ear hearing aid. 
Call 020 8455 6361 to trial the new Virto B Titanium.
Belong
A true re-chargeable hearing aid. 
Ideal for those constantly on the move, rechargeable hearing aids come with smart charging options.
The benefits to you:
4 hours of hearing with one simple charge
Quickest charging, longest lasting rechargeable hearing aid to date
40% more power than conventional rechargeable batteries
No more hassle of changing batteries (a typical hearing aid goes through 100 batteries every year)
Cutting edge system further enhanced for unmatched hearing performance
Virto V
Individually crafted and tailored to your hearing needs, Virto V automatically adapts to your specific listening situation and allows you to better understand speech.
Designed to fit perfectly into your ear canal for ultimate comfort, there is no other hearing aid this small, capable of this much performance.Phonak Virto V is available in six models reflecting your degree of hearing loss.  There is a range of colours to match your skin colour, making your Virto V hearing aid as discreet as possible.
Naida V
It increases audibility of high pitch sounds. Imagine a totally new listening experience, while allowing you to wear a smaller device.
Naída V provides enhanced power and performance for clients with severe to profound hearing loss.
Naída V is available in three models for different degrees of hearing loss, and in 10 different colours.
It is now 60% more robust than its predecessor and water resistant.
Audéo V
Audéo V hearing aids focus on speech understanding, comfort and ease-of-use, and are tailored to give you the listening experiences you desire.
They automatically adjust to your specific listening environment, letting you enjoy life, wherever you might find yourself.
Every day you move between many different listening situations. The sophisticated operating system in Audéo V hearing aids will adapt to your precise environment and deliver unmatched sound quality with minimal interaction.
Unique to Phonak, the hearing aids send speech from one ear to the other – as if your hearing aids were talking to each other so that you hear everything with both ears.
Bolero V
Bolero V has been developed to automatically adapt to your sound environment and gives you the freedom to seamlessly move from one listening situation to another. Whether you're in a noisy restaurant, car, concert hall or simply sitting at home, Bolero V makes listening effortless and doesn't require any manual interaction.
Bolero V brings you the latest high-performance technology, for a seamless listening experience in even the most challenging listening environments. What's more, all this power is packed into a robust, aesthetically pleasing design.
The Phonak Bolero V is available in three models reflecting your degree of hearing loss and 10 different colour tones.
Lyric
The first truly invisible hearing aid which can be worn for extended periods of time is available from Phonak only at authorised Lyric Centres.   No one can see how well you can hear 24 hours a day, seven days a week.
The Lyric is placed completely in your ear canal, and sits just 4 mm from your ear drum.
It offers exceptional sound quality and is the ultimate invisible hearing aid.  For more details click here
Cros
Perfect for hearing loss in one ear, CROS stands for 'Contralateral Routing of Signal' and consists of two parts:
the CROS aid with a microphone to pick up sounds and voices from the non hearing ear and wirelessly transmit them to the hearing aid
the hearing aid to receive the signal from the non hearing ear and play it to your good ear
CROS II will transmit sound and voices to let your good ear hear for both your ears. If you have good hearing in one ear and impaired hearing in the other, then CROS II will work for you.
Enables you to have a conversation in quiet and noisy surroundings without having to reposition yourself.
Sky
Once your child starts school, he or she is responsible for processing information that is presented verbally – which is why accurately fitted hearing aids are such an important contributor to successful learning.
With increased independence, more social interaction and exposure to situations that demand greater verbal communication, the best hearing solution for your child might be a combination of hearing aids and accessories.
As teenagers grow so do their social interactions and communication needs. Whether they want to blend in with the crowd or stand out and make a statement, they will find what they need to meet every communication challenge with independence and style.
Colours can be customised to match their style.
Accessories
With today's technology, hearing aids have made speech understanding in most situations enjoyable. But sometimes, hearing aids are simply not enough.
This is why Phonak has developed a wide range of wireless accessories to boost your hearing aids performance and keep you connected.
Whether on the phone, watching TV or in a noisy environment, Phonak offers the optimal solutions to suit your everyday needs.
If you're interested in finding out more about these, or any other hearing aids, we'd be delighted to hear from you.  Call 020 8455 6361 or complete below
---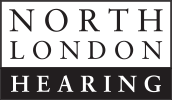 All our staff are highly skilled audiological practitioners who are trained in healthcare provision.  As we are registered with the Health Professions Council, we can accept self-referrals, or referrals direct from your GP or from Ear, Nose and Throat specialists across the UK.  Established for 25 years, we are part of the Harley Street Hearing Group, London's leading independent hearing clinics, and are North London's only Lyric Centre. 
So whether you want advice on hearing loss or protection call 020 8455 6361 or click here to email us.