Siemens Audiology Solutions.
A tradition of intellectual curiosity and social responsibility.
Werner von Siemens developed the Phonophor hearing instrument more than a century ago, and thus, paved the way to our dedicated work in the field of audiology.
The Siemens Audiology Group aims to contribute to the quality of life of hearing impaired people by providing solutions for better hearing and understanding through empowerment of communication, and thereby removing a possible barrier to personal development.
A large family with a common goal.
Several thousand employees are working worldwide on innovative products for people with hearing impairment.
We build upon more than just our own experience. We work closely with universities, hospitals, hearing centres, and experienced users. Coupled with the innovative power of Siemens AG, a technology group with operations all over the world, this cooperation has brought us decisive momentum for progress in the field of audiology. This progress is applied by the members of our high-calibre development team and is reflected in numerous patents.
---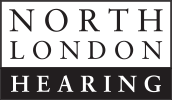 All our staff are highly skilled audiological practitioners who are trained in healthcare provision.  As we are registered with the Health Professions Council, we can accept self-referrals, or referrals direct from your GP or from Ear, Nose and Throat specialists across the UK.  Established for 25 years, we are part of the Harley Street Hearing Group, London's leading independent hearing clinics, and are North London's only Lyric Centre. 
So whether you want advice on hearing loss or protection call 020 8455 6361 or click here to email us.