Widex Hearing Aids
Widex is a family owned company founded in Denmark in 1956. Today, it is one of the world's largest manufacturers of hearing aids. Widex hearing aids are sold in more than 100 countries around the world, and the company employs over 4,000 people worldwide.
Moment
Even a top-level hearing aid can sometimes sound artificial until now.
Zerodelay technology eradicates problems with delay-based distortion, which is what makes hearing aids sound artificial. Meaning unbelievable clear natural sound.
Maximum Moisture Resistance and long life – since less corrosion means more durability.  You'll welcome advanced water-resistant nano coating to resist moisture.
Fingertip Control using the Moment app on your apple or android phone makes it easy to control your hearing aids.
Beyond
This new made-for-iPhone hearing aid is designed to deliver a high level of connectivity and sound.  With an intuitive swipe-function app, personalised sound programs, and multiple ways of connecting.
Other BEYOND highlights include:
A clean sound hearing aid rated by wearers as significantly better than others. Brilliant sound – even when streaming.
Up to 30% better speech understanding in wind with the SMARTWIND MANAGER™ that significantly reduces wind noise annoyance
Better power consumption than many made-for-iPhone streaming hearing aids; with PowerSaver Plus™ technology, designed specifically for the demands of connectivity
Soft Level Noise Reduction that allows soft speech sounds to be heard, while reducing bothersome soft noises
Unique
What makes UNIQUE better than other similar hearing aids?
A wider sound picture – so you can hear both soft and loud sounds in comfort
The best wind noise reduction system available, so even in windy environments you can still hear speech
It detects your listening situation automatically and makes sure you hear the right sound at the right time in the right place
It's the fully-automatic solution to hearing loss. Put them on and enjoy all the sounds around you.
Super
A small, stylish Receiver-in-the-ear, it lets you hear clearly and without distortion designed for people with severe to profound hearing loss.
Hear what people behind you are saying
Enjoy conversations in noisy environments such as a restaurants
Weather resistant so you can enjoy hearing even when outdoors
Small but powerful and with long battery life
Dream
Any hearing aid can improve your hearing. A special one aims to give you true-to-life sound. WIDEX DREAM™ does exactly that.
Hear the full sound picture with new True-Input Technology featuring a sound input range of up to 113 dB SPL
Conversations never sounded better. Users experienced up to 21% better speech perception in loud noise
Used by professional musicians. Up to 60% preferred DREAM compared to a current high-end Widex hearing aid when listening to or playing music
More Battery . Enjoy 20% more battery lifetime, even when streaming
Discreet. Feel modern and stylish. DREAM FASHION is 20% smaller than a conventional Behind the Ear hearing aid
Access features as quickly as you need them; there is also  a new, improved grip and easy-to-open battery drawer
Multiple Colours. Easy customisation with over 6 standard colours and 8 additional colours
Cros
If you are deaf in one ear and have normal hearing in the other, then WIDEX CROS is for you. This solution can also be used if you are deaf in one ear and hearing impaired in the other. This is known as a BiCROS solution.
Hear all sounds
Without two working ears, your brain has difficulty working out the precise origin of sounds.
Because it picks up sounds on your deaf side, WIDEX CROS helps you hear all the sounds around you. That means that you can hear sounds from your deaf side without turning your head.
If you're interested in finding out more about these, or any other hearing aids, we'd be delighted to hear from you.  Call 020 8455 6361 or complete below
---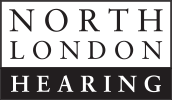 All our staff are highly skilled audiological practitioners who are trained in healthcare provision.  As we are registered with the Health Professions Council, we can accept self-referrals, or referrals direct from your GP or from Ear, Nose and Throat specialists across the UK.  Established for 25 years, we are part of the Harley Street Hearing Group, London's leading independent hearing clinics, and are North London's only Lyric Centre. 
So whether you want advice on hearing loss or protection call 020 8455 6361 or click here to email us.