Bernafon Hearing Aids
Since 1946, we have been passionate about developing and marketing quality hearing systems that enable people with hearing difficulties to enjoy authentic listening experiences. With Swiss Engineering, precision technology, and our commitment to individual service, we strive to exceed our customers' expectations. Our aim is to provide extra value to our partners every day. Bernafon representatives and employees in over 70 countries fulfil our vision.
---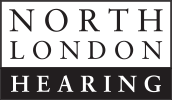 All our staff are highly skilled audiological practitioners who are trained in healthcare provision.  As we are registered with the Health Professions Council, we can accept self-referrals, or referrals direct from your GP or from Ear, Nose and Throat specialists across the UK.  Established for 25 years, we are part of the Harley Street Hearing Group, London's leading independent hearing clinics, and are North London's only Lyric Centre. 
So whether you want advice on hearing loss or protection call 020 8455 6361 or click here to email us.