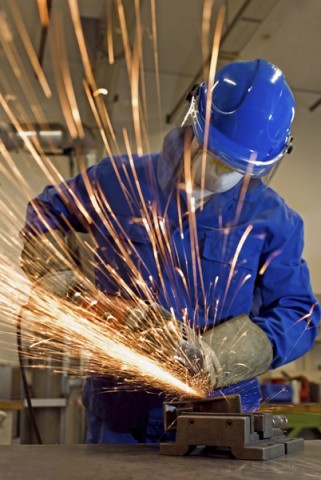 Noise at Work Hearing protection
Luxury custom-fit safety ear protection for use in industry, motorsports and motorcycling.
For details of the Health & Safety Executive's pocket card Protect your hearing or lose it! 
Biopact™ incorporates a special filter biased towards harmful frequencies but which cut out no more sound than is necessary to protect your ears. Fitted into soft, durable, silicone earpieces which can be worn under protective head gear.
Biopact™ is independently tested to ISO4689 and DIN17460 and conform to European Normalisation EN352-2 standards laid down for hearing protection and carry the CE 121 marking.Guaranteed levels of protection and comfort together with a lifetime of approximately five years.
Supplied in a clear silicone with a red dot for the right ear and blue dot for the left ear, but can also be manufactured in different colours and with cords attached.
Simply contact us to arrange an appointment, either by calling 028 455 6361 or click here to contact us.
One of our trained audiologists will take your unique ear impressions which is completely painless and can be done in a matter of minutes.
Protect your hearing or lose it! – Read the official HSE noise protection guide.
---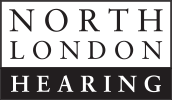 All our staff are highly skilled audiological practitioners who are trained in healthcare provision.  As we are registered with the Health Professions Council, we can accept self-referrals, or referrals direct from your GP or from Ear, Nose and Throat specialists across the UK.  Established for 25 years, we are part of the Harley Street Hearing Group, London's leading independent hearing clinics, and are North London's only Lyric Centre. 
So whether you want advice on hearing loss or protection call 020 8455 6361 or click here to email us.