Ringing in Your Ears?
Have you ever finished a concert or left a nightclub and heard a ringing, whistling or hissing noise in your ears. This is known as tinnitus.
The sound can range from very quiet background noise to a disturbing loud noise. It can be intermittent or continuous, and can vary in loudness.   It is often worse when there is no other noise around you, so you may be more aware of it at night when you're trying to fall asleep or in a quiet room.
It will usually go away after a day or so but sometimes, particularly if you are often in loud noise, it will not.
Who can develop tinnitus?
All age groups and both sexes are susceptible.  At any one time around 10% of the population experience tinnitus.
What causes tinnitus?
Tinnitus is a noise generated in our own auditory pathways. The cause is not completely understood but it is clear that it can often occur following exposure to loud noise, including music.  It is generally thought that there are multiple possible mechanisms for tinnitus generation which might explain why there is no "cure all" treatment so far.
What can be done?
If your tinnitus is related to noise exposure a simple way to avoid it is to have custom-fitted ear protection made to protect you from further damage.
Although there are no specific cures for tinnitus, anything that reduces stress can help, as many find their tinnitus gets worse when they are anxious or distressed.
Calming body-based therapies, counselling and psychotherapy help restore well-being, which in turn allows tinnitus to settle.
Many people say they notice tinnitus less when they are doing something, keeping your mind occupied helps
Quiet uneventful, relaxing music, a fan or a water feature at bedtime can help distract from the tinnitus sound.
We can also help with inexpensive devices that produce environmental sounds, and these are particularly useful at bedtime.
The majority of sufferers endure an acute phase of distress when the problem begins, followed by an improvement over time.  But for a minority of patients the distress is on-going, and they will require specialist support.
Contact Us
If you are worried about your tinnitus, our hearing therapist can help you decide on the best course of action for you. Having tinnitus does not mean you will automatically have hearing loss but it is advisable to have your hearing checked.
If you are exposed to loud noise we can help with the right hearing protection. Click here to visit Musicians Hearing Services.
To see what DJ Eddie Temple-Morris says about us and how hearing protection helps his tinnitus click here.
Please feel free to contact us on 020 8455 6361 for an appointment or to discuss the impact that  tinnitus has on your life.
---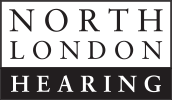 All our staff are highly skilled audiological practitioners who are trained in healthcare provision.  As we are registered with the Health Professions Council, we can accept self-referrals, or referrals direct from your GP or from Ear, Nose and Throat specialists across the UK.  Established for 25 years, we are part of the Harley Street Hearing Group, London's leading independent hearing clinics, and are North London's only Lyric Centre. 
So whether you want advice on hearing loss or protection call 020 8455 6361 or click here to email us.