Welcome to North London Hearing
At North London Hearing we offer a personal, friendly approach and aim to provide a high-quality, professional service. The range of available hearing aids, hearing protection or in-ear monitors is fast-changing and numerous. Our audiology team are highly trained and able to advise on a whole range of issues from hearing aids to hearing protection.
Whether you need a hearing check or would simply like some impartial, independent advice, we are here to help with all your hearing needs.
The most recent addition to our list of services is clinical ear care from our registered Clinical Earcare Practitioners. If you are concerned about wax blocking your ear canals or are experiencing discomfort or hearing loss, call us for an appointment to have your ears checked.
---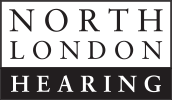 All our staff are highly skilled audiological practitioners who are trained in healthcare provision.  As we are registered with the Health Professions Council, we can accept self-referrals, or referrals direct from your GP or from Ear, Nose and Throat specialists across the UK.  Established for 25 years, we are part of the Harley Street Hearing Group, London's leading independent hearing clinics, and are North London's only Lyric Centre. 
So whether you want advice on hearing loss or protection call 020 8455 6361 or click here to email us.