Hearing Aids London
What can I expect at my hearing assessment?
Our clinics have a very relaxed atmosphere and all our professional hearing healthcare professionals have been chosen for their understanding of how hearing loss can affect everyday life.
At all times your needs and requirements will be taken into account and we will provide advice on the best solution to optimise your hearing potential.
We will choose from the very latest in digital technology to find the right solution for you; all our hearing aids are very effective, but extremely discreet, and in some cases completely invisible.
You hearing assessment takes place in four stages:-
STAGE 1
Initial Consultation
Full audiometric hearing assessment including speech discrimination testing where necessary
Examination of ear and auditory canal
Explanation & discussion of the results
Lifestyle assessment
Independent advice on the most appropriate hearing aids, if needed, to meet your personal objectives
A copy of your audiogram for you to keep for future reference
Reports to your GP or ENT Specialists
STAGE 2
Hearing Aid Fitting Consultation
Initial fitting and programming of the hearing aid(s) using computerised sound samples to imitate "real-life" situations, such as restaurant back ground noise and street noise
Programming/setting of hearing aid parameters to suit individual needs
Full instruction on use and care of the hearing aids, including cleaning and simple maintenance
STAGE 3
Follow-up & ongoing support
You will receive a courtesy call a few days after your fitting to check that there are no issues
1 week after fitting your hearing aid(s )we will see you again, to discuss your progress. At this stage we will carry out any necessary fine tuning or adjustments to suit your personal requirements
A further 2-3 weeks after the fitting we will normally see you again to further discuss your experiences with the hearing aids and make adjustments where necessary
A further check in two months allows us to ensure that you are completely satisfied
STAGE 4
Aftercare
Any further adjustments to the hearing aids, or advice about their use is complimentary, with an unlimited number of appointments for the first two years.
Once you have purchased the hearing aid(s) you will be covered by the manufacturer's warranty for an agreed period
We offer an on going repair and cleaning service to all our customers
We will contact you every year as it is advisable to have your hearing and aids checked annually to check for any changes
We will keep you up to date with any new technology and invite you to our technology open days where you will be able to see what new hearing aid technology, upgrades, and treatments are available.
Get in touch with us
---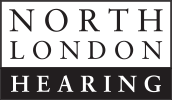 All our staff are highly skilled audiological practitioners who are trained in healthcare provision.  As we are registered with the Health Professions Council, we can accept self-referrals, or referrals direct from your GP or from Ear, Nose and Throat specialists across the UK.  Established for 25 years, we are part of the Harley Street Hearing Group, London's leading independent hearing clinics, and are North London's only Lyric Centre. 
So whether you want advice on hearing loss or protection call 020 8455 6361 or click here to email us.