Hearing Clinic team
Our staff are chosen for their ability to empathise with your concerns, while offering a professional and friendly approach.  We are an independent practice with highly experienced healthcare practitioners.
We focus on aftercare and strive to make your experience with us as pleasant as possible.
​
Mr Paul Checkley – Clinical Director and has over 15 years experience as a Clinical Scientist in the NHS, specialising in hearing instrument technology and audiological rehabilitation. Alongside his UK experience, Paul has spent 10 years working for a world leading Swiss hearing technology manufacturer. Here he was involved in research and development and product application. He is also a registered clinical ear care practitioner and registered hearing aid dispenser.
Pebbles Oladipo  Pebbles is a Clinical Audiologist. She took her undergraduate degree in Audiology at University of Leeds and has worked as an audiologist for over 4 years with an MSc in Advanced Audiology.  Her particular interest in vestibular diagnostics was sparked by having a family member experience Meniere's disease.
Neeta Bhudia – Neeta is a Clinical Audiologist with over 7 years' experiences within the NHS. She has a keen interest in hearing aid technology and is passionate about making a positive impact on people's quality of life through their hearing. Her passion is hearing aid rehabilitation and is a member of our Hearing Therapy team.
Ms Ayesha Bandali.  Ayesha has worked as a clinical audiologist within both the NHS and Private sector. She has a wealth of experience in all areas of hearing aid technology as well as being particularly well-versed in providing diagnostic audiological evaluations. She is passionate about helping people enjoy their lives through better hearing.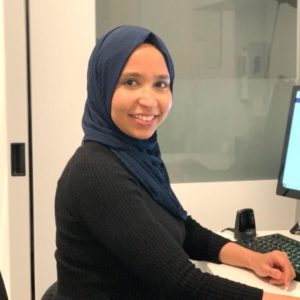 Lulu Mohamed is a Clinical Audiologist.  She completed her undergraduate degree in Medical Genetics at Queen Mary University of London and went on to complete a Masters in Audiology at University College, London (UCL).  Lulu has 6 years' experience working in the field of Audiology both in the NHS and privately.  She is particularly interested in vestibular diagnostics and hearing aid rehabilitation.  Lulu is passionate about improving people's quality of life through better hearing and improved overall communication.
 Ms Lavinia Tole – is our Clinic Manager.  She has been assisting our hearing patients in Golders Green for the past nine years.  She is a Bachelor of Economics & Tourism and enjoys helping people.  It is usually Lavinia's friendly voice you will hear when you contact us and she ensures that everything runs smoothly at North London Hearing.
Get in touch with us
---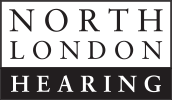 All our staff are highly skilled audiological practitioners who are trained in healthcare provision.  As we are registered with the Health Professions Council, we can accept self-referrals, or referrals direct from your GP or from Ear, Nose and Throat specialists across the UK.  Established for 25 years, we are part of the Harley Street Hearing Group, London's leading independent hearing clinics, and are North London's only Lyric Centre. 
So whether you want advice on hearing loss or protection call 020 8455 6361 or click here to email us.