Oticon Opn
Hear better, remember more, with less effort
Oticon Opn improves your ability to understand speech even in challenging environments by 30%, compared to the previous generation of hearing instruments. That means less listening effort for you. You don't have to work as hard to understand, leaving more cognitive resources to remember what you hear.
Exceptionally fast processing speed makes it possible
50 times faster than the previous generation. Scans your environment more than 100 times per second to distinguish speech from noise.
Helps your hearing aids work together to identify where sounds are coming from. All to enable your brain to make sense of sound with less effort. So you enjoy a fuller, more natural soundscape.
Connect to your world
Everyday connectivity: Watching TV, listening to music, video chatting and more are simpler than ever.
Oticon ON App
Adjust volume, switch programs, and check battery level with just a tap of your finger. There's even a convenient "find my hearing aid" feature.
Small size, big performance
Oticon Opn miniRITE gives you a discreet, compact hearing aid with a wealth of innovative features and functionalities.
The popular small behind-the-ear style features a smart, single-push button for easy and intuitive operation of volume and programs. Powered by a tiny 312 battery and available in 8 colours.
As we are independent we can choose from all Oticon hearing aids available, as well as from all hearing manufacturers.  We can also repair and adjust any Oticon, or other manufacturer's, hearing aids.
If you're interested in finding out more about these, or any other hearing aids, we'd be delighted to hear from you.  Call 0208 455 6361 or complete below 
---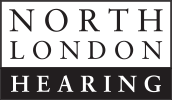 All our staff are highly skilled audiological practitioners who are trained in healthcare provision.  As we are registered with the Health Professions Council, we can accept self-referrals, or referrals direct from your GP or from Ear, Nose and Throat specialists across the UK.  Established for 25 years, we are part of the Harley Street Hearing Group, London's leading independent hearing clinics, and are North London's only Lyric Centre. 
So whether you want advice on hearing loss or protection call 020 8455 6361 or click here to email us.