Resound Hearing Aids
Better hearing through better technology
ReSound provides excellent sound by offering innovative hearing solutions that combine original thinking and design with solid technology – all based on deep audiological insight and understanding of hearing aid users.
LiNX Quattro
Advance technology makes to easier to pick up speech and locate where it's coming from, all without losing the full range of sounds in the environment.
Loud sounds are crisp and distortion free, and high-pitched sounds are more balanced for a more natural sound quality.
LiNX Quattro is preferred 95% of the time for music compared to other premium brands.
LiNX²
Hearing has never felt so effortless
Features include:
Crystal clear sound and a vivid sense of space
Modern, discreet and durable design
Made for iPhone; i.e. direct streaming from iPhone, iPad and iPod
Personalise your hearing aids with the ReSound Smart app
Sound streaming from virtually any sound source
ENZO²
The smallest and most powerful super power hearing aid available and gives you easy access to sound, no matter where it is coming from. With ReSound ENZO2, you can connect to the most important things in your life, stream sound directly from iPhone, iPad or iPod Touch, and discover what it feels like to intuitively personalise your hearing experience.
Enya
ReSound EnyaTM delivers excellent sound quality and speech understanding in discreet, durable designs. It's wireless, so that means you can stream your favourite sound directly to your hearing aids with the 2.4 GHz wireless accessories. And you can control them with the Resound ControlTM app.
Verso

We know your needs are unique. With ReSound Verso™, your hearing solution will be too. ReSound Verso comes in the widest range of models – so it's easy to choose one that fits your lifestyle and hearing loss.
Alera
 No two people have the same type of hearing loss, the same lifestyle or the same tastes. ReSound Alera offers a range of different styles so you can choose the instrument that's exactly right for you.
All ReSound hearing aids are coated inside and out with iSolate™ nanotech to protect against moisture and ensure great durability. They also come with wireless connectivity options, which means that you can stream sound directly from TV, phone and other audio devices using ReSound Unite™ accessories – for a complete hearing system.
Resound Wireless Accessories
Connect, interact and engage with your world.
Our ecosystem of wireless connectivity gives you discreet, direct streaming, control and personalisation of the sound to your ReSound hearing aids.Enjoy opportunities to hear and do more in challenging listening situations.
If you're interested in finding out more about these, or any other hearing aids, we'd be delighted to hear from you.  Call 020 8455 6361 or complete below
---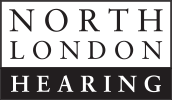 All our staff are highly skilled audiological practitioners who are trained in healthcare provision.  As we are registered with the Health Professions Council, we can accept self-referrals, or referrals direct from your GP or from Ear, Nose and Throat specialists across the UK.  Established for 25 years, we are part of the Harley Street Hearing Group, London's leading independent hearing clinics, and are North London's only Lyric Centre. 
So whether you want advice on hearing loss or protection call 020 8455 6361 or click here to email us.