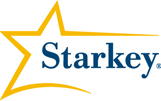 Starkey is much more than the hearing aids we produce. We are in the business of connecting people and changing lives. We believe being able to hear the world and the people around us is as essential to the human experience as breathing.
As a world leader in manufacturing and delivering advanced hearing solutions, our goal is to bring people together and make lives richer by empowering individuals to reach their full potential in life.
In 1967, William F. Austin founded our company with the simple premise, "Alone we can't do much. Together, we can change the world." We live that vision every day – and it's why with every Starkey Hearing Technologies' product purchased, we donate to the Starkey Hearing Foundation to help more people in need around the world receive the gift of hearing. To date we have given over 1 million hearing aids to people around the world.
 Halo2 – the made for iPhone Hearing Aid
Halo 2, Starkey's newest Made for iPhone® hearing aids help you stay connected to the people and things you love most. With our easy-to-use TruLink® Hearing Control app, Halo 2 is engineered to work specifically with your iPhone, iPad®, iPod touch®and Apple Watch®. And with new processing power in Halo 2, you'll experience music in a whole new way with pure, refined sound quality.
Soundlens – Starkey's best technology invisible hearing aid
SoundLens Synergy are our most-advanced invisible hearing aids on the market. Custom fit to your exact needs and unique ear canal shape, they rest comfortably deep in your ear, so only you know they're there. And though tiny, SoundLens Synergy come loaded with all of our leading technology. They're the first and most popular custom-fit Invisible-in-the-Canal (IIC) hearing aids ever made.
If you're interested in finding out more about these, or any other hearing aids, we'd be delighted to hear from you.  Call 0208 455 6361or complete below
---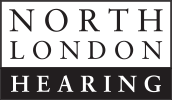 All our staff are highly skilled audiological practitioners who are trained in healthcare provision.  As we are registered with the Health Professions Council, we can accept self-referrals, or referrals direct from your GP or from Ear, Nose and Throat specialists across the UK.  Established for 25 years, we are part of the Harley Street Hearing Group, London's leading independent hearing clinics, and are North London's only Lyric Centre. 
So whether you want advice on hearing loss or protection call 020 8455 6361 or click here to email us.