We're a global company that designs and manufactures really great hearing instruments.  We do it because hearing matters. We partner with dedicated hearing healthcare professionals around the world who share our belief that hearing well is a beautiful thing.

Moxi
The Moxi family continues to dominate in design. Now with four RIC styles, all powered by the North platform, it has everything patients want and need in a hearing instrument.
Moxi Now is the smallest wireless RIC in the world based on exterior dimensions compared to other products in its class. 
When we design our hearing instruments, we view every detail through the lens of the patient. Then we bundle in industry-first technologies, so patients get a highly satisfying listening experience in hearing instruments that they are comfortable wearing all day, every day.
As an independent hearing clinic North London Hearing supply hearing aids from all manufacturers. Call for a consultation on 020 8455 6361 and we will choose the best hearing aids for your specific lifestyle and budget.
---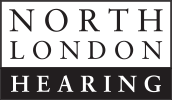 All our staff are highly skilled audiological practitioners who are trained in healthcare provision.  As we are registered with the Health Professions Council, we can accept self-referrals, or referrals direct from your GP or from Ear, Nose and Throat specialists across the UK.  Established for 25 years, we are part of the Harley Street Hearing Group, London's leading independent hearing clinics, and are North London's only Lyric Centre. 
So whether you want advice on hearing loss or protection call 020 8455 6361 or click here to email us.