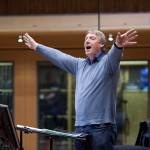 Hearing loss restored to Conductor – David Temple
---
"Hearing loss for anyone can be hard to cope with but if you are conductor of music, it can be career threatening.  A couple of years ago, I acquired a hearing aid on the NHS which I was reasonably happy with but in the past year I have gone for a new 'in-ear' hearing aid from the North London Hearing clinic in Golders Green.  This has transformed my life and has restored my hearing to how it was when I was young man.
Not only is this brilliant in rehearsals and concerts but it makes a massive difference in recording sessions, where I can wear headphones as normal, without having to take my hearing aid in and out.  Regrets?…..  the only one is that I didn't do it 5 years earlier.  It is not cheap but it improves your quality of life beyond words."
David Temple – Conductor
---
---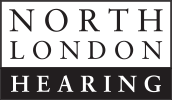 All our staff are highly skilled audiological practitioners who are trained in healthcare provision.  As we are registered with the Health Professions Council, we can accept self-referrals, or referrals direct from your GP or from Ear, Nose and Throat specialists across the UK.  Established for 25 years, we are part of the Harley Street Hearing Group, London's leading independent hearing clinics, and are North London's only Lyric Centre. 
So whether you want advice on hearing loss or protection call 020 8455 6361 or click here to email us.