Europe's Most successful Lyric Centre
We are officially the "Outstanding Lyric Centre 2015" chosen as the most successful Lyric Centre in Europe and the rest of the world (outside of the USA), by worldwide hearing aid manufacturer, Phonak.
Our sister clinic, North West Hearing, in Cheadle-Greater Manchester, was also named the best new Lyric Centre.
Pictured above from left to right: Dr Greg Nassar-Clinical Services Manager, North West Hearing, Mr Paul Checkley-Clinical Director, Harley Street Hearing group and Ms Jaspreet Bahra, Harley Street Hearing and the UK'S Senior Lyric Audiologist.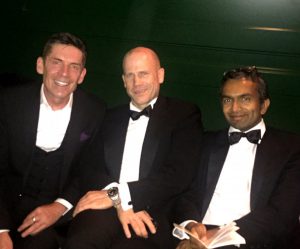 Pictured from left to right: Mr Paul Checkley, Clinical Director-Harley Street Hearing group, Mr Jacob Johnson ENT Surgeon and Clinical Advisor for Lyric, Mr Phillip Orth, Senior Manager Global Marketing-Lyric.
For more information on Lyric, and to come to the most successful Lyric Centre for your free Lyric assessment
---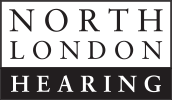 All our staff are highly skilled audiological practitioners who are trained in healthcare provision.  As we are registered with the Health Professions Council, we can accept self-referrals, or referrals direct from your GP or from Ear, Nose and Throat specialists across the UK.  Established for 25 years, we are part of the Harley Street Hearing Group, London's leading independent hearing clinics, and are North London's only Lyric Centre. 
So whether you want advice on hearing loss or protection call 020 8455 6361 or click here to email us.