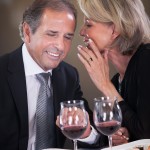 Hearing Aids London
Hearing is often something we take for granted. Hearing loss only becomes a real issue when your friends and family start to notice you are mishearing things; or you're asking people to repeat themselves. This can often lead you to feeling isolated and withdrawn, it can also mean loved ones become frustrated with repeating constantly.
Seeking advice from a professional is the first step to take to identify possible causes.
At our hearing clinics we have a team of highly skilled audiologists who have been providing specialised hearing healthcare in London for the last 25 years.  The majority of our patients come to us from medical professionals or by word-of-mouth.
We are readily available with our knowledge and empathic nature to go through this journey with you to ensure you get the best outcome.
Our consultations typically last an hour and involve full diagnostic evaluations of your hearing.  After this we give you clear, concise, tailored advice on the best way for you to hear to the best of your ability.
We encourage your loved ones to come along too so they can appreciate what you have been going through, and they can then help with your hearing journey.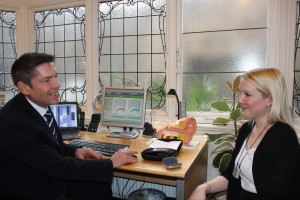 Throughout the entire process you will be in a comfortable, relaxed environment where one of our highly qualified audiologists will be available to guide you every step of the way; and it doesn't just stop there.
Our bespoke aftercare service means we continue with your ongoing hearing care, and support you throughout the years.
With us you are a patient for life.
New Hearing Technology
Hearing aids have long had a stigma attached to them, but now technology has advanced to such a point that this is now a thing of the past. The majority of musicians and performers use hearing protection and embrace their high visibility.
As we are completely independent we have access to new products from every hearing aid manufacturer worldwide (unlike some chains who are tied to one brand). This means we choose from a wide variety of hearing aids to ensure the one chosen matches your specific hearing loss; as well as your individual lifestyle.  You can expect the most up-to-date, cutting-edge technology with us.
Many of the newest hearing aids can be automatically connected to your mobile telephone, television and mp3 devices; streaming high quality sound direct to your ears!  Discreet options are available that can be used no matter what activities you partake in.
We have also been fitting the 'Lyric' hearing aid for many years and were the first clinic to trial "the only truly invisible hearing aid" in the United Kingdom. It is revolutionary in that our 'Lyric' wearers say they are completely oblivious to having hearing aids as they can be worn for months at a time, even when showering, swimming* exercising and sleeping.  For more Lyric info click here
We have clinics in Golders Green and Harley Street.  To book the next available consultation please call 020 8455 6361 or click here
*Custom-made earplugs need to be worn when swimming with Lyric
---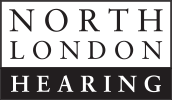 All our staff are highly skilled audiological practitioners who are trained in healthcare provision.  As we are registered with the Health Professions Council, we can accept self-referrals, or referrals direct from your GP or from Ear, Nose and Throat specialists across the UK.  Established for 25 years, we are part of the Harley Street Hearing Group, London's leading independent hearing clinics, and are North London's only Lyric Centre. 
So whether you want advice on hearing loss or protection call 020 8455 6361 or click here to email us.